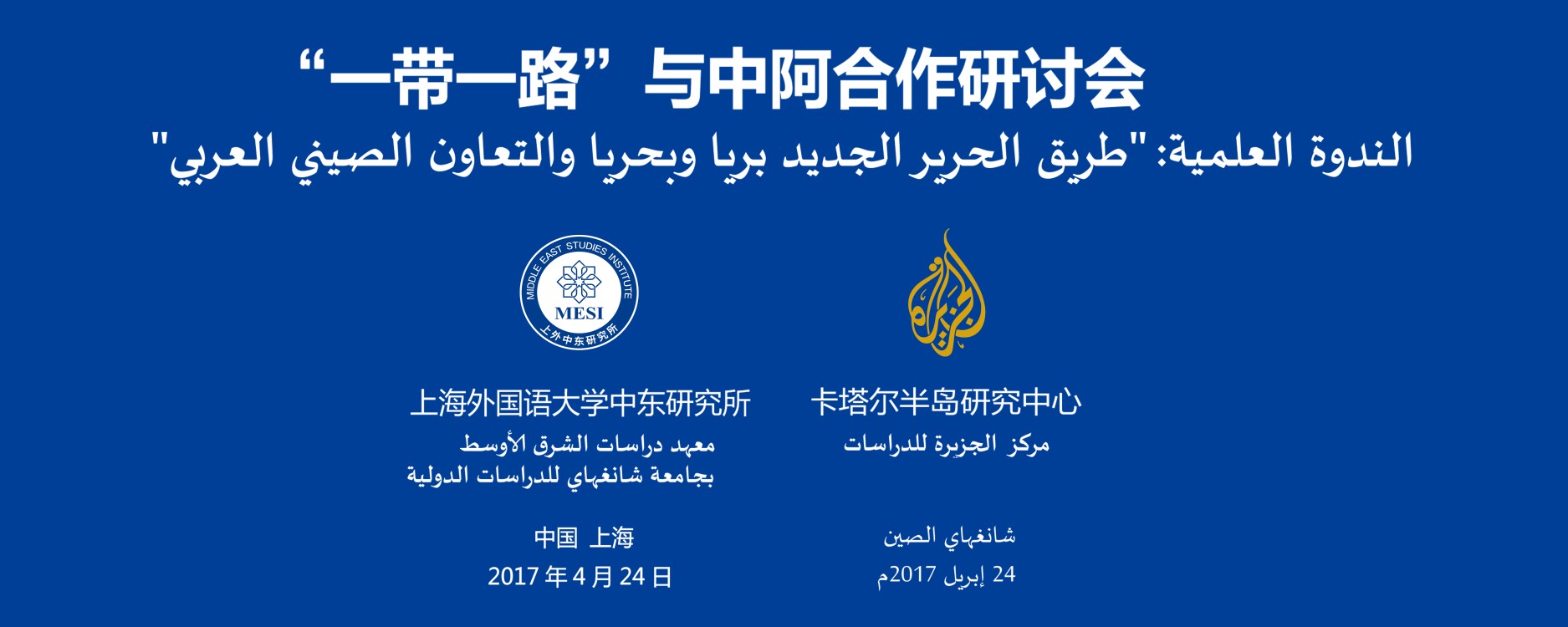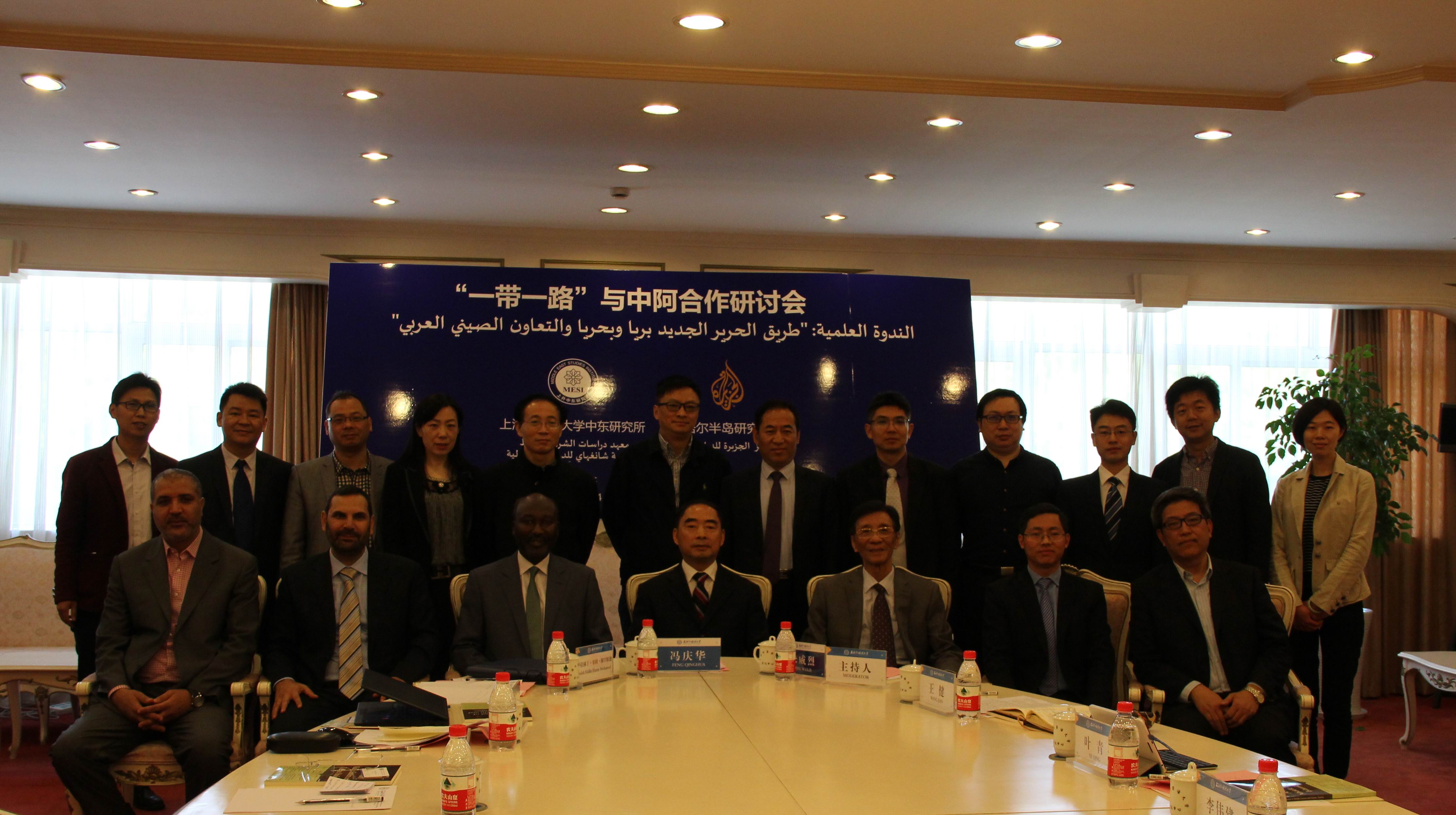 On April 24, International Seminar on "One Belt One Road" and China-Arab Cooperation was held in Shanghai International Studies University, co-hosted by the Middle East Studies Institute (MESI) and the Al Jazeera Centre for Studies based Qatar. More than 20 participants from China and abroad attended the seminar, and discussed the "One Belt One Road" and China-Arab relationship, and Sino-Arab think-tank cooperation. Chinese participants are mainly from institutions such as the MESI, Shanghai Institutes for International Studies and Shanghai Academy of Social Science.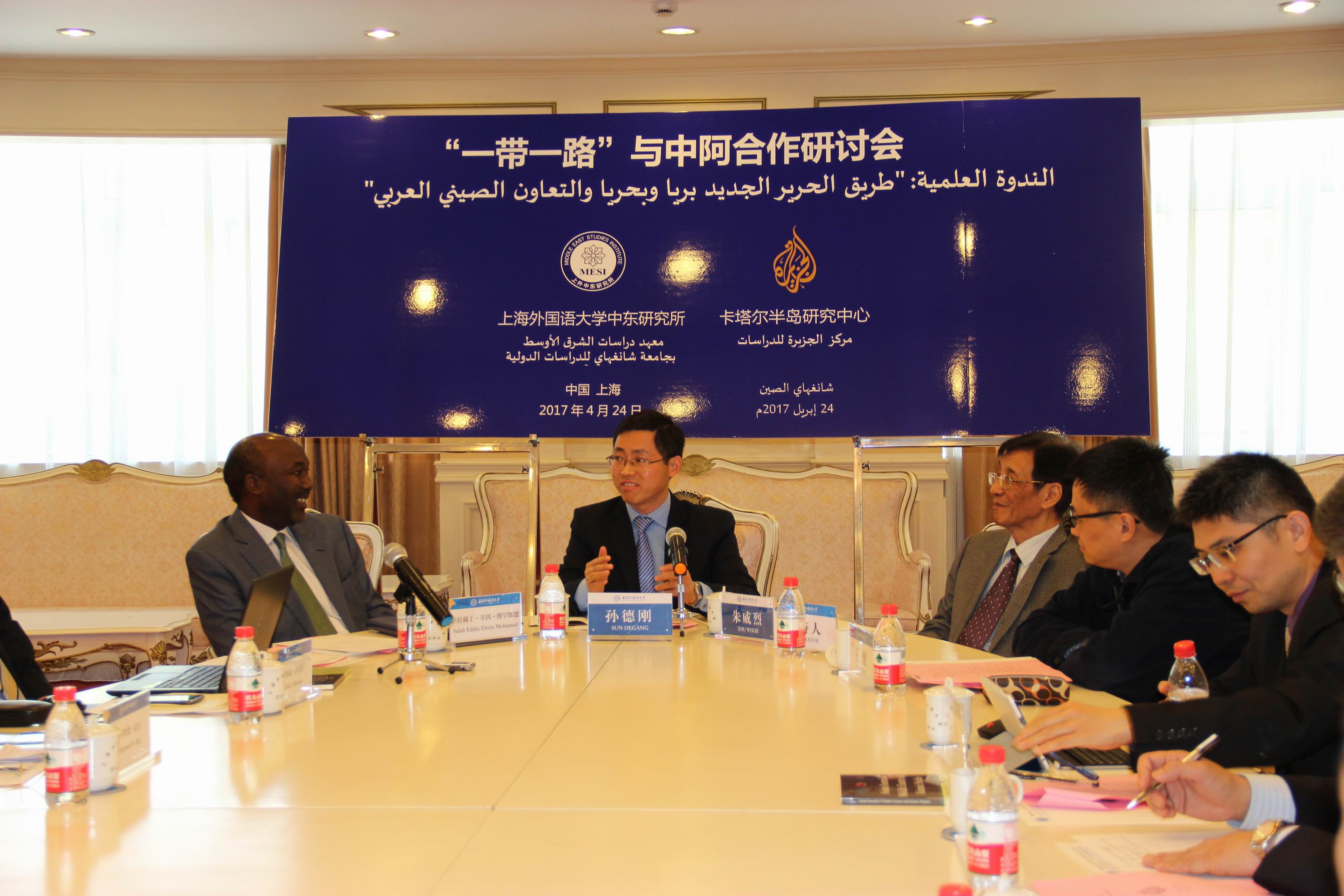 Vice president of the Shanghai International Studies University Feng Qinghua attended the opening ceremony and delivered the opening remarks. On behalf of the staff and students of the University, Feng welcomed the delegation and expected that the seminar could further promote the exchange between Chinese and Arab think tanks and the friendship between two nations.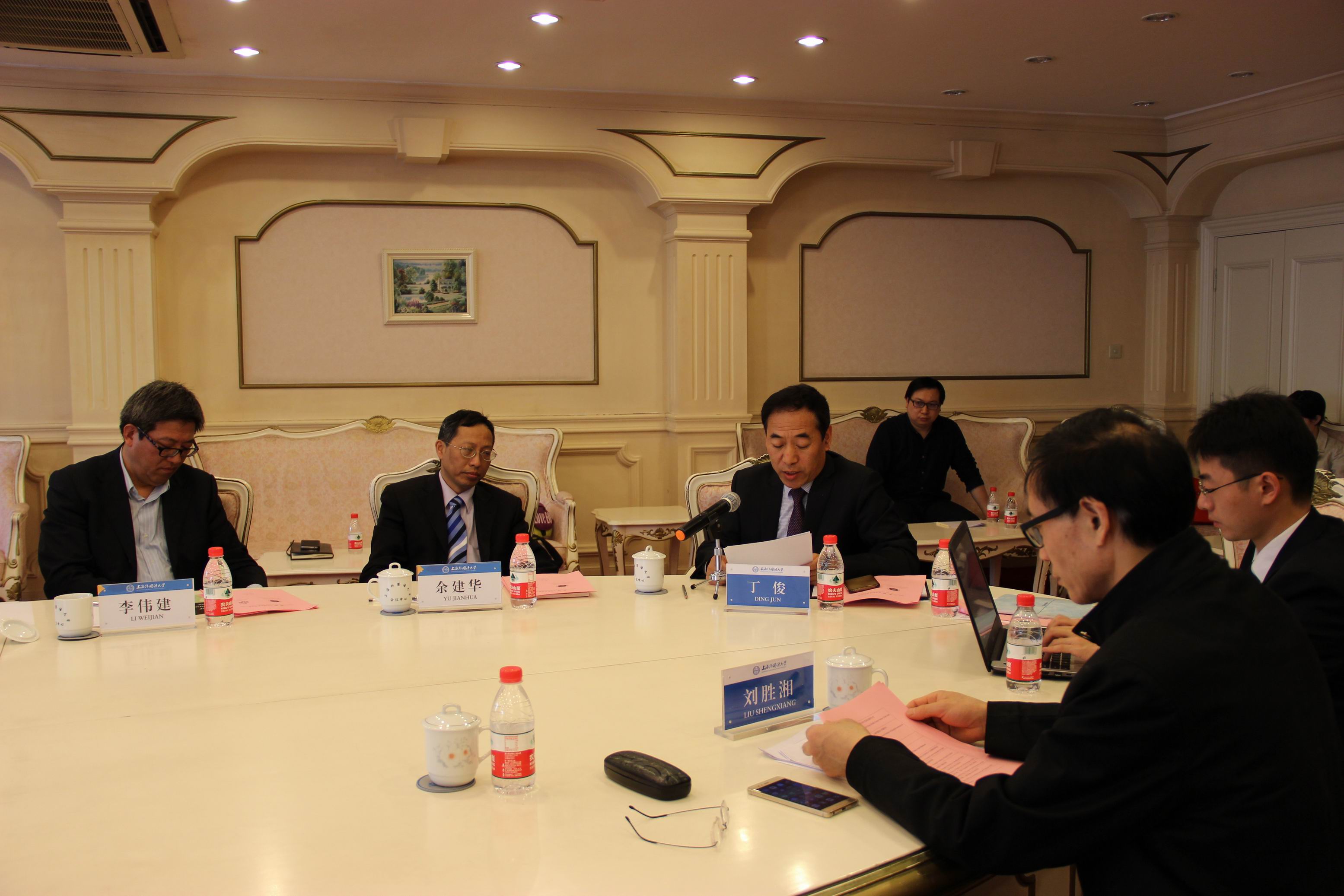 The seminar was divided into two parts, with the main topics of "'One Belt One Road' and China-Arab Relations" and "Think-Tanks Cooperation between China and Arab countries" respectively.
In recent years, the MESI has gradually put forward the think-tank cooperation mechanisms, expanded think-tank cooperation fields, improved the level of the think-tank cooperation through signing cooperative agreements and memorandum, co-hosting international conferences, inviting international consultants, carrying out academic exchanges, participating international academic meetings and sending visiting researcher overseas. Since the year 2017, the MESI has co-hosted two international conference with Lebanon & Arab United Institution and the research center on Central and Southwest Asia at of the University of Montana, which has enhanced the international influence of the institute.