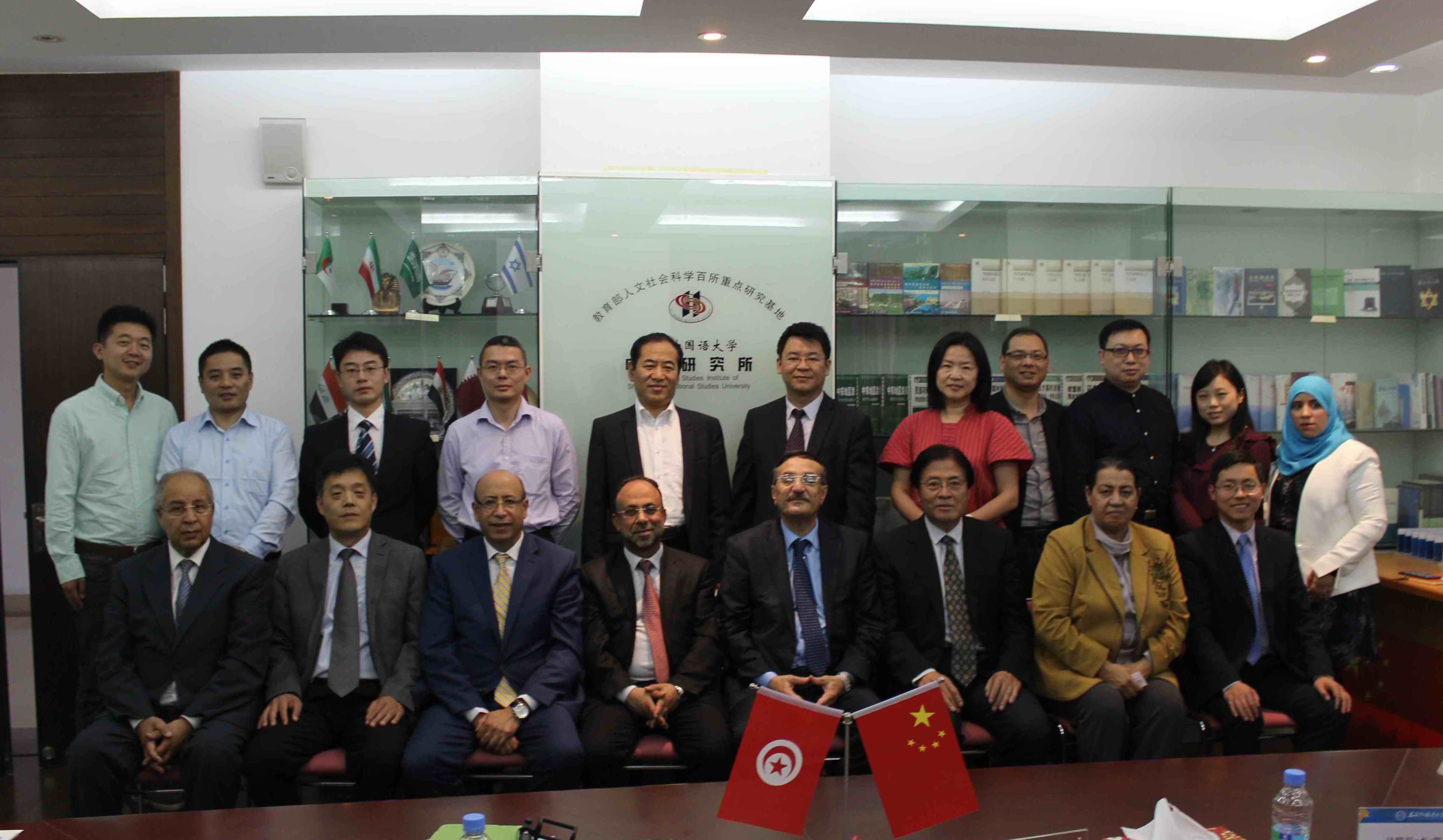 Accompanied by Liu Yuhe, Deputy Dead of the Chinese People's Institute of Foreign Affairs and former Chinese ambassador to Tunisia, and Du Min, researcher at the Institute of Foreign Affairs, Tunisia media delegation visited the Middle East Studies Institute (MESI) of Shanghai International Studies University (SISU) on May 10, 2017. Mohamed Taieb Zahar, head of Tunisian media Reality and president of Tunisian Association of Newspaper Managers, led the delegation. The delegates also include Brahim Oeslati, Fatma Ben Abdallah EP Karray, Mahamed Fourati and Hafedh Ghribi, all of whom are management staff of Tunisia medias.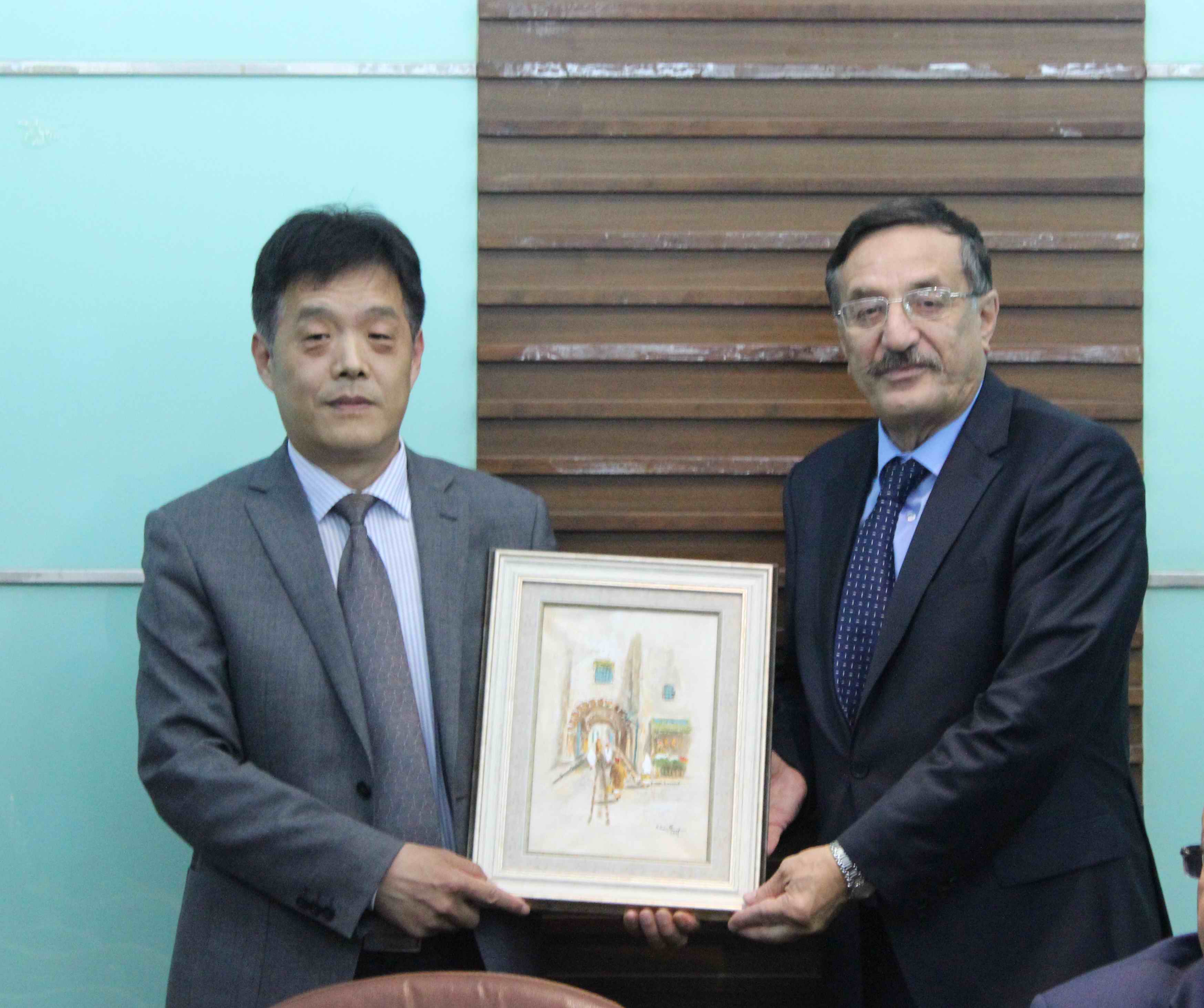 Liu Zhongmin, Director of the MESI met with the delegation and held a workshop with them. The workshop was presided by Sun Degang, Deputy Director of the MESI. Both sides exchanged views on cooperation with Tunisia media, think-tank communication, jointly building the "Belt and Road", and situation in Tunisia. Both sides have also reached a preliminary cooperation intention on co-hosting seminars, jointly carrying out academic studies and jointly enhancing communication on governance experiences.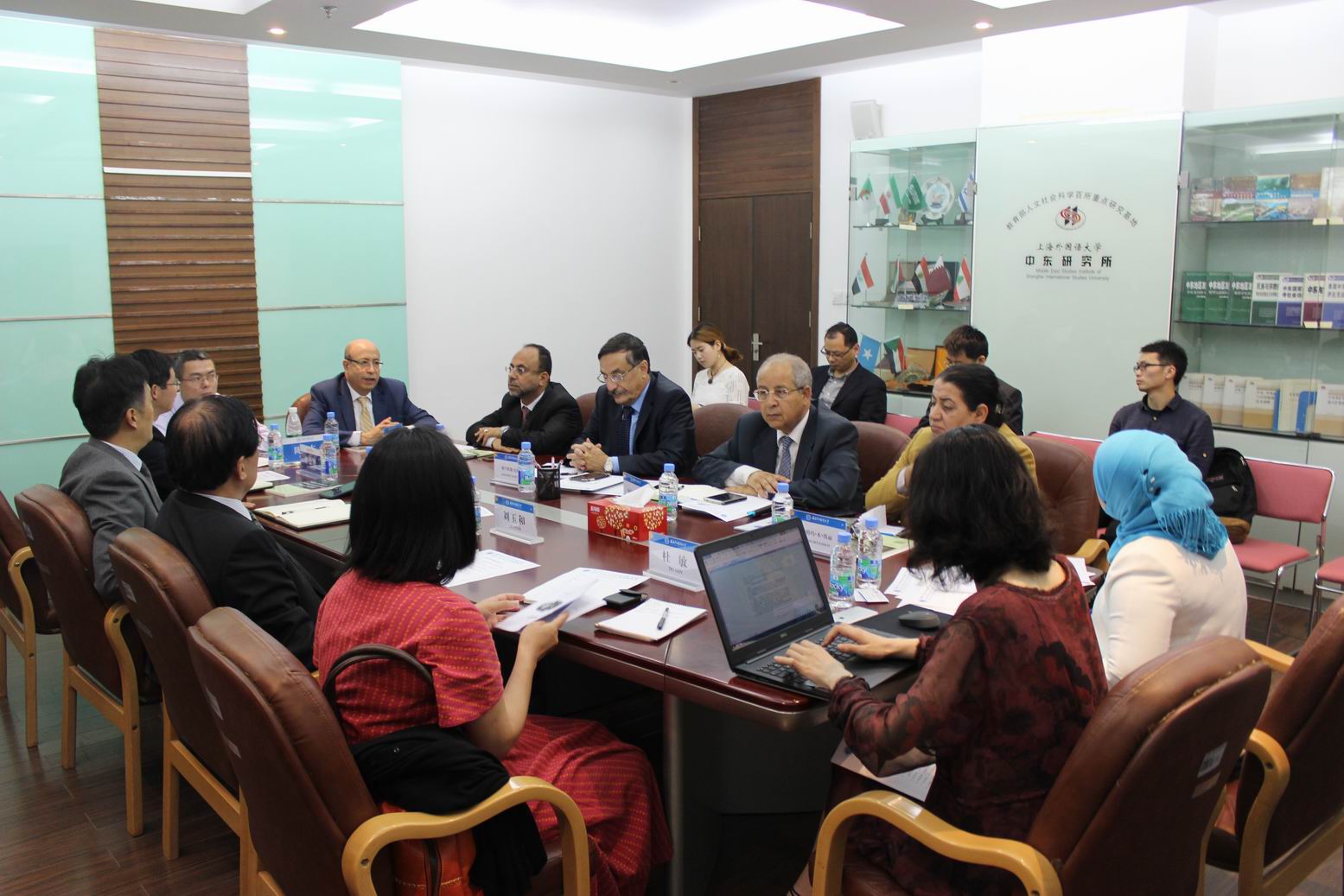 Research fellows at the MESI, Ding Jun, Yu Yong, Niu Song, Bao Chengzhang, Qian Xuming, Zhao Jun, Zhang Yuan and Min Jie attended the workshop. Chen Jie, Vice Director of the Department of Oriental Languages of SISU also joined the discussion. Tunisian postdoctoral researcher Jia He was the interpreter of this activity.