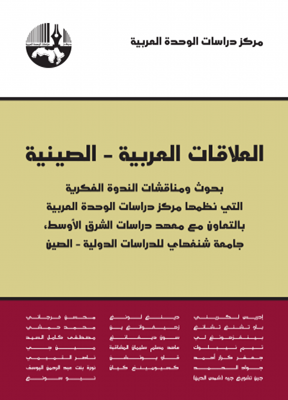 To carry out the Sino-Arab "1+1" Think Tank Cooperation Program, the "Seminar on China-Arab Relationship", co-held by Lebanon & Arab United Institution and the Middle East Studies Institute (MESI) under the SISU was held in February 2017 in Beirut, Lebanon. As many as 50 experts, scholars and diplomats from 15 countries, including China, UK, Lebanon, Egypt, Jordan, Iraq, Saudi Arabia, Oman, Qatar, Libya, Algeria and Morocco attended the seminar. Participants have fruitful discussions on Sino-Arab historical exchanges, political relationships, economic and trade cooperation, jointly building of the Belt and Road, counter-terrorism cooperation, development modes and cultural exchanges.
The paper volume
China-Arab Relationship
, the outcome of the seminar, was published recently. Speeches of Chinese scholars, including Gao Youzhen, Sun Degang, Ding Long, Jin Zhongjie, Li Bingzhong, Niu Song, Bao Chengzhang, Qian Xuming, Yin Zhiguang and Min Jie, and other Arab scholars, were selected in the book.