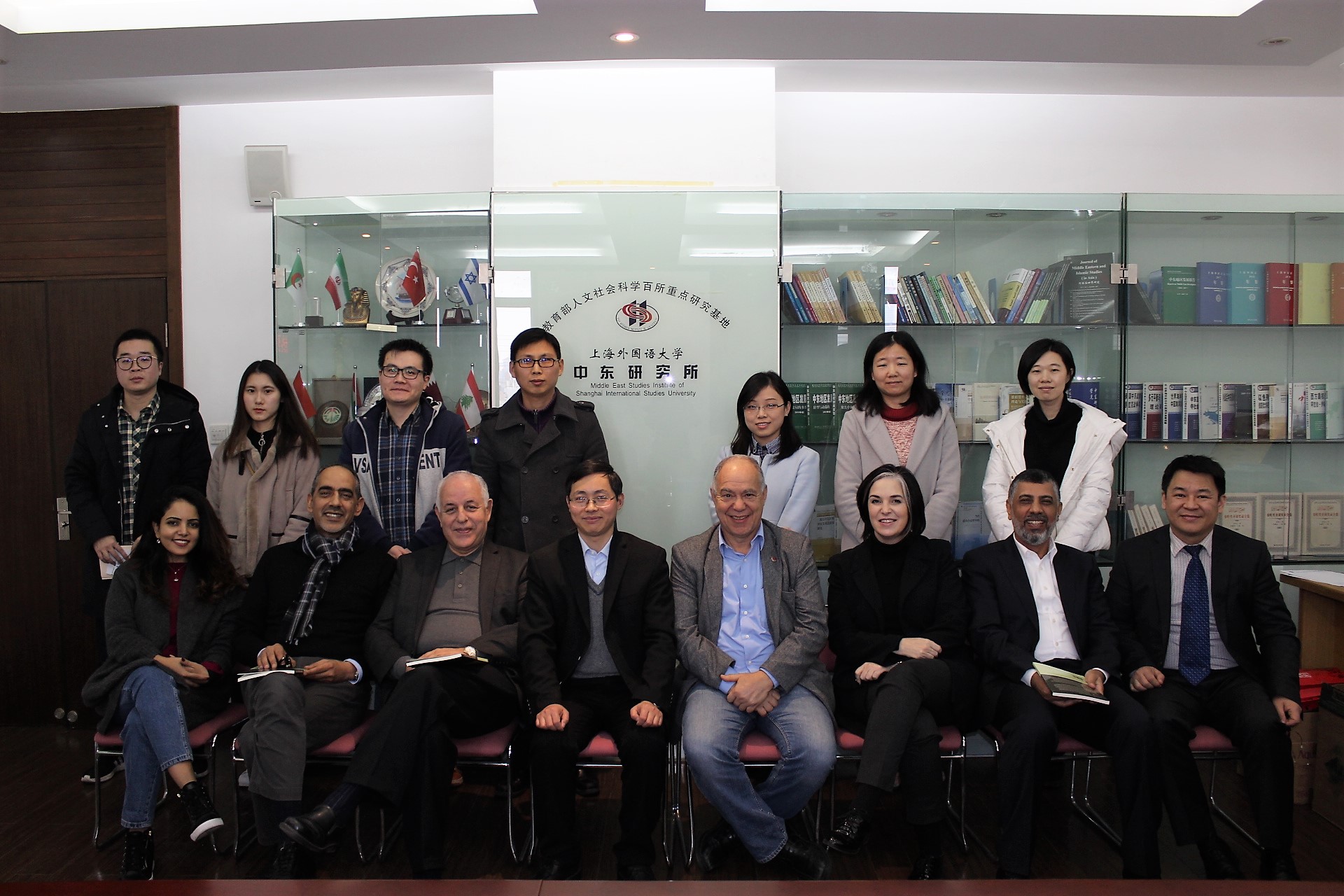 On January 15, 2018, delegation of Brookings Doha Center (BDC) visited the Middle East Studies Institute (MESI) of Shanghai International Studies University. Six delegates had deep discussion with research fellows of the MESI. The discussion was chaired by Professor Sun Degang, deputy director of the institute. MESI scholars, Qian Xuming, Zhang Yuan, Han Jianwei, Zou Zhiqiang, Shu Meng, and some postgraduates attended the activity.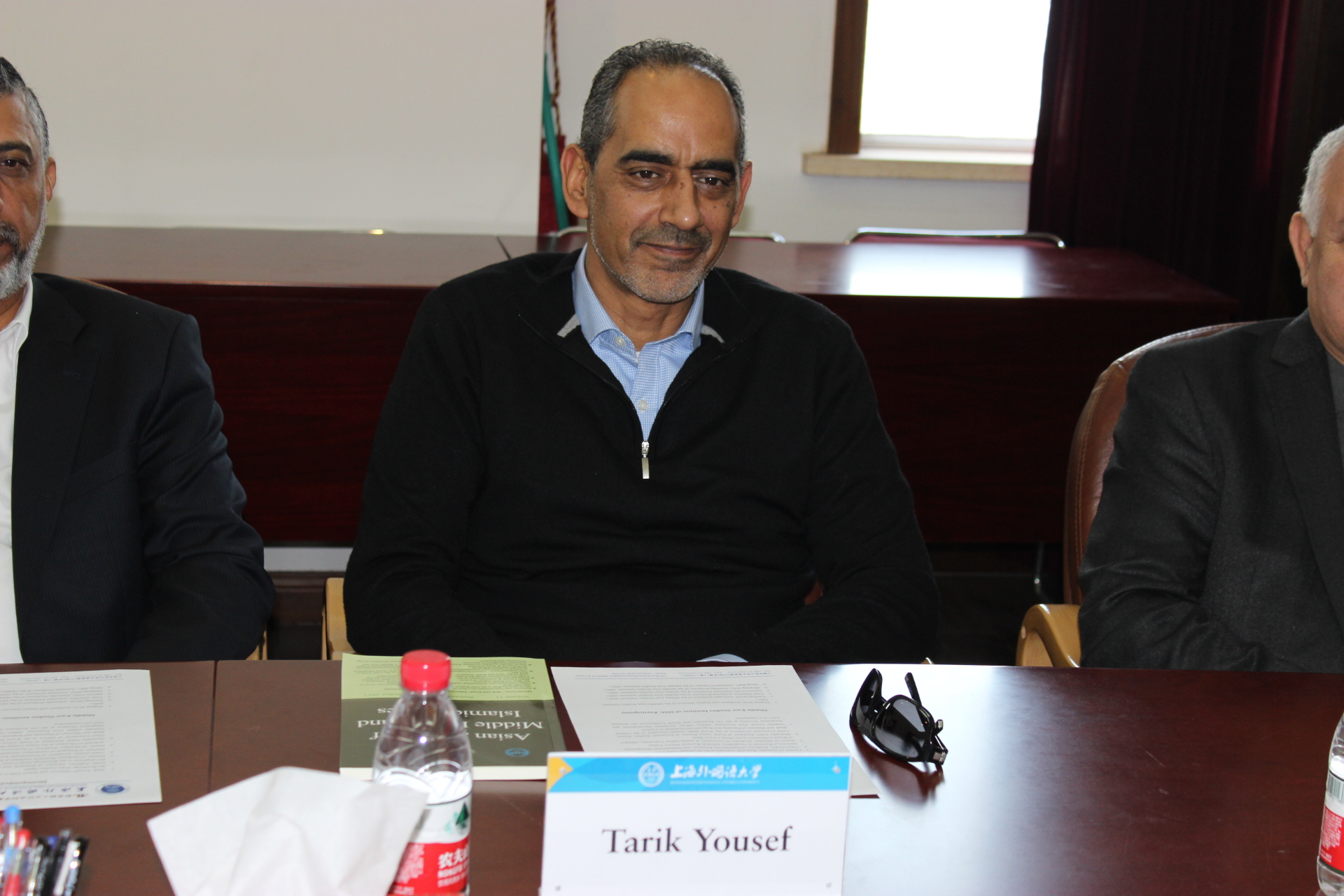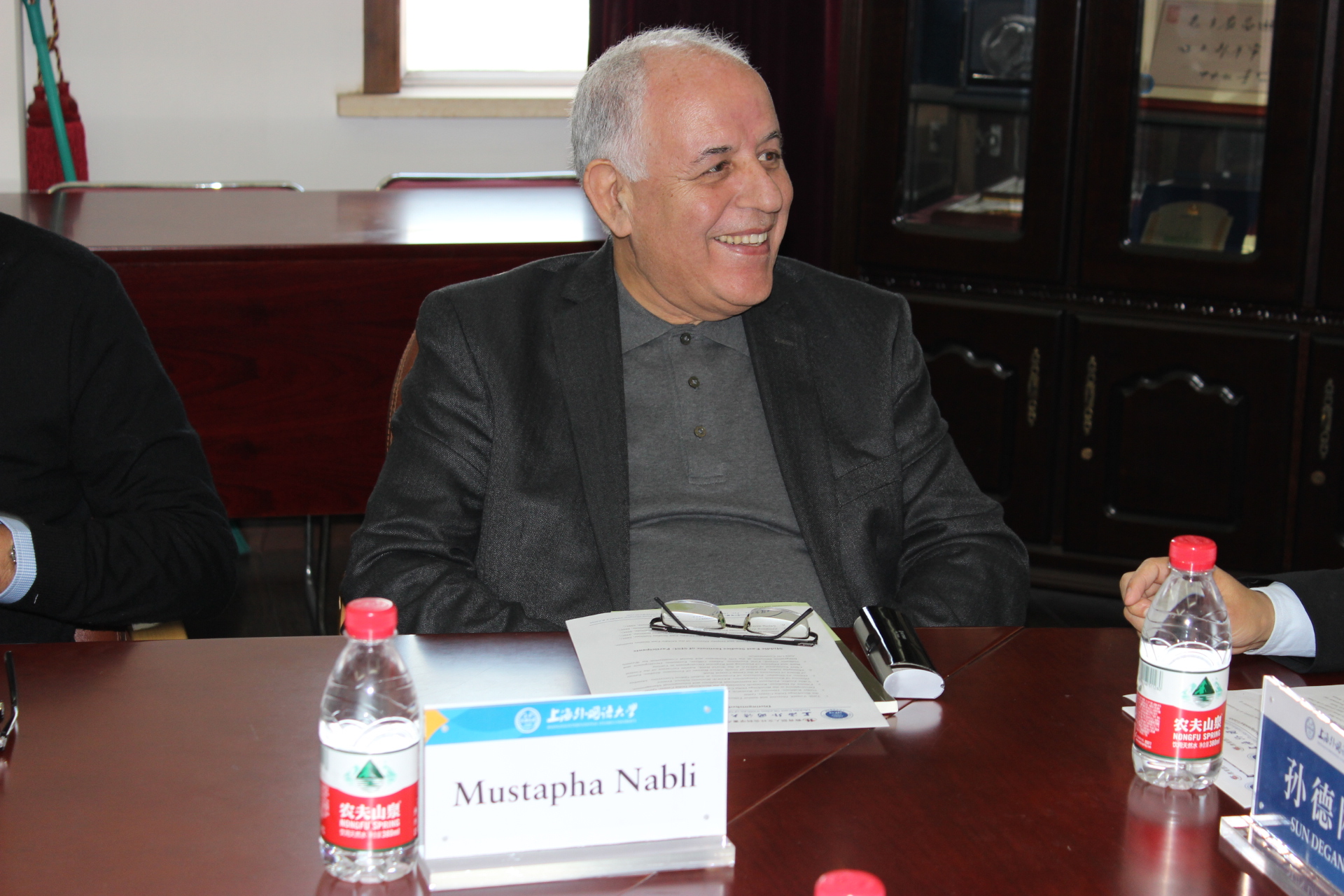 Delegates from BDC include Tarik Yousef, Director and Senior Fellow in Global Economy & Development at the BDC, Mustapha Nabli, President of North Africa Bureau of Economic Studies, former Chief Economist of MENA at the World Bank, former Governor of the Central Bank and Minister of Planning and Regional Development in Tunisia, Hatem Al-Shanfari, Professor of Economics at Sultan Qabus University, Member of Board of Directors at the Oman Central Bank, Nathalie Grand, First Economic Affairs Officer, Economic Development and Integration Division at the UN Economic and Social Commission for Western Asia UN Commission. Fatema Al Hashemi, Research Assistant at the DBC, accompanied by Yahia Zoubir, Professor of International Relations and International Management, Director of Research in Geopolitics, KEDGE Business School, France.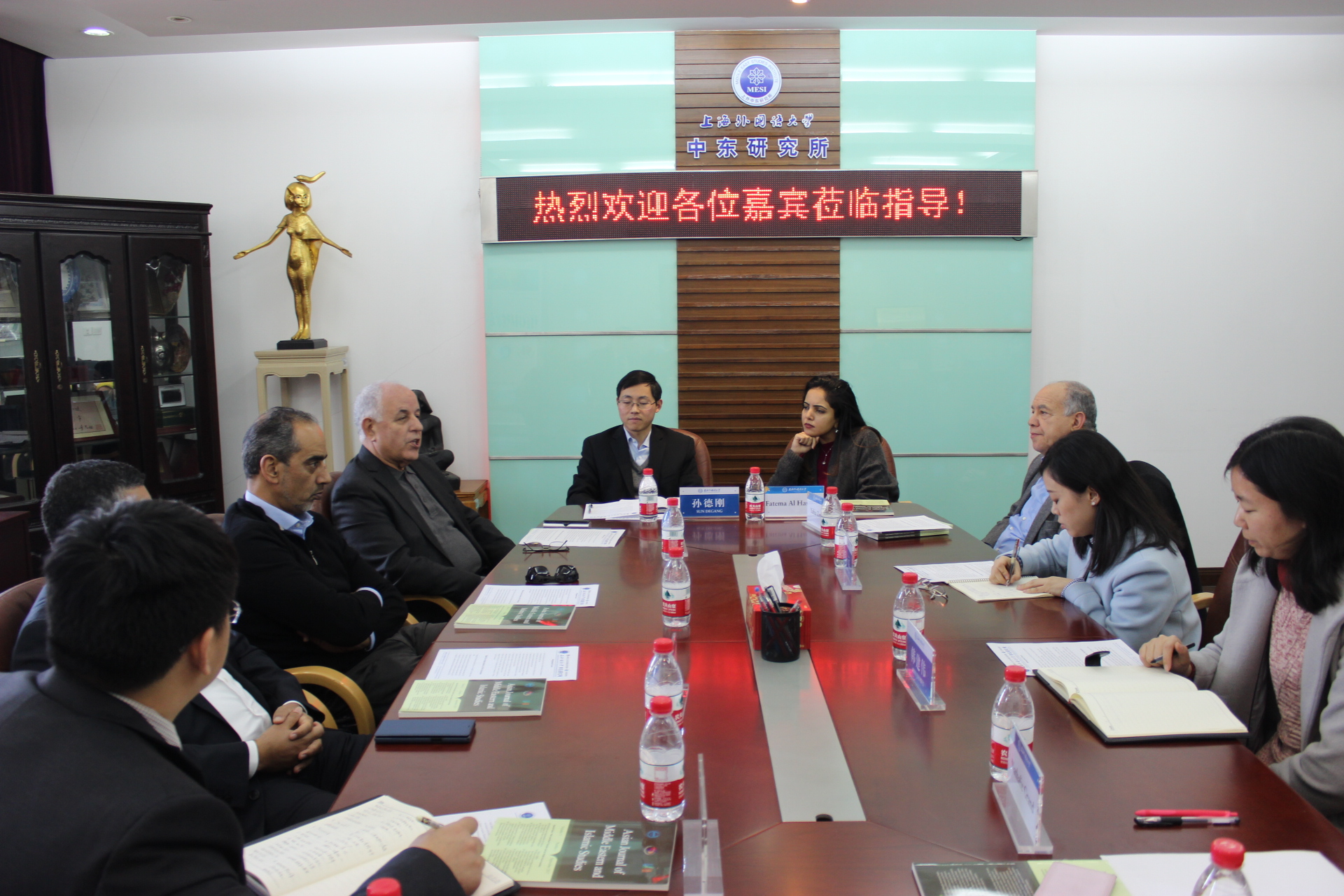 Based on their research fields, delegates have shared their views on hotspots in countries including Tunisia, Libya, Qatar, Oman, Algeria and the overall situation in the Middle East. On behalf of MESI director Liu Zhongmin, Professor Sun expressed MESI's warm welcome, and introduced the development process and research fields of the institute. Both sides reached agreement on further academic exchange and cooperation. Deep discussion was also carried out in fields of Middle East energy, economy, security and regional hotspots.