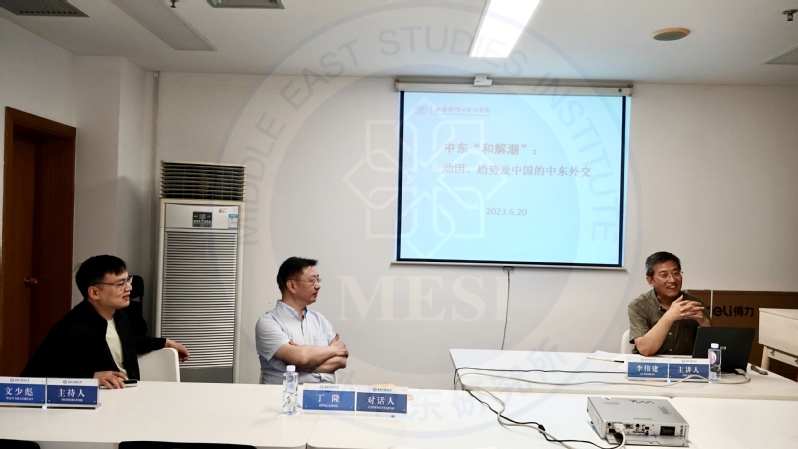 On the afternoon of June 20, 2023, the 12th session of the Middle East Studies Society hosted by the Middle East Studies Institute (MESI) of Shanghai International Studies University (SISU) was held at Songjiang Campus. Li Weijian, a researcher at the Shanghai Institute of International Studies, was invited to give a lecture entitled The 'Reconciliation Wave' in the Middle East: Causes, Trends and China's Middle East Diplomacy. The lecture was hosted by Assistant Researcher Wen Shaobiao from MESI, and Professor Ding Long participated in the dialogue.
First, researcher Li Weijian pointed out that the situation in the Middle East is a long-term trend toward de-escalation, which is in line with the fundamental interests of the regional countries and coincides with the international situation and the political and economic development of the regional countries. After that, Li analyzed the possible difficulties and challenges of the Reconciliation Wave in the Middle East from the perspectives of geopolitical influence competition and confrontation between major powers. Finally, Li said that China's foreign dissemination of the concept of peaceful development and its active diplomatic practices are conducive to deepening friendship and cooperation between China and Middle Eastern countries. In the future, China should consolidate and strengthen the foundation of development cooperation, participate in the resolution of hotspot issues in the Middle East with a more active stance, and promote regional peace and stability.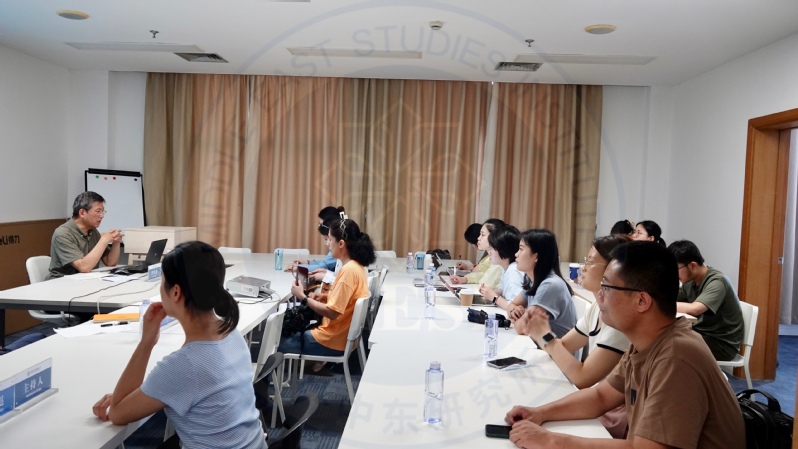 In the dialogue session, Professor Ding Long said that Li Weijian's lecture objectively and comprehensively explained the causes, trends and prospects of the Reconciliation Wave in the Middle East, and discussed in depth the active role of China in the process of reconciliation in the Middle East.
At the end of the lecture, Professor Li Weijian and Professor Ding Long also had an interactive exchange with students and faculty members on China's foreign policy in the Middle East and the sustainability of the Reconciliation Wave in the Middle East, and answered their questions in detail.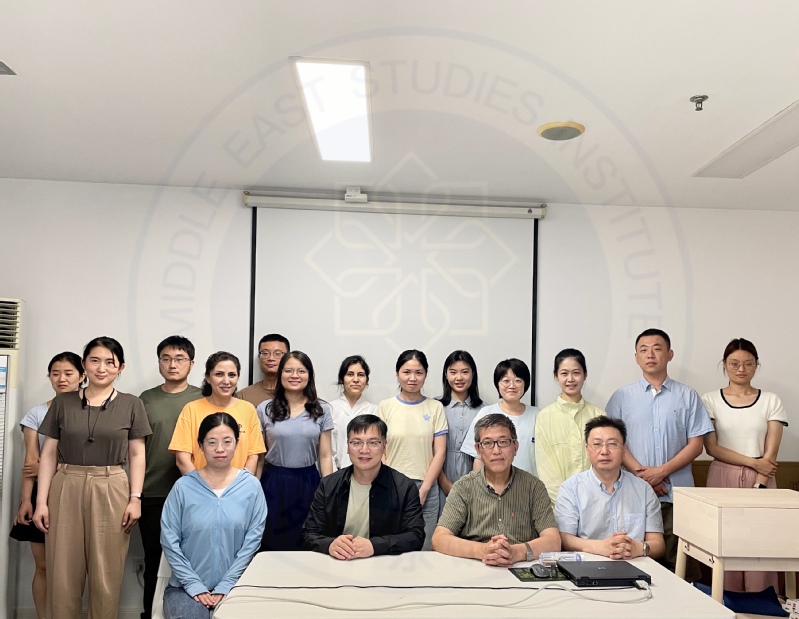 Assistant Researcher Wen Shaobiao summarized the lecture and expressed his gratitude to Researcher Li Weijian for his wonderful lecture, Professor Ding Long for his brilliant comments, and all the students and teachers for their enthusiastic participation.
As one of the important academic exchange platforms established by MESI, the Middle East Studies Society has been continuously improving the understanding and knowledge of the current situation of the Middle East and the frontier issues of regional and country studies by the faculty and students inside and outside the Institute, and conducting Middle East studies with an interdisciplinary perspective and approach.