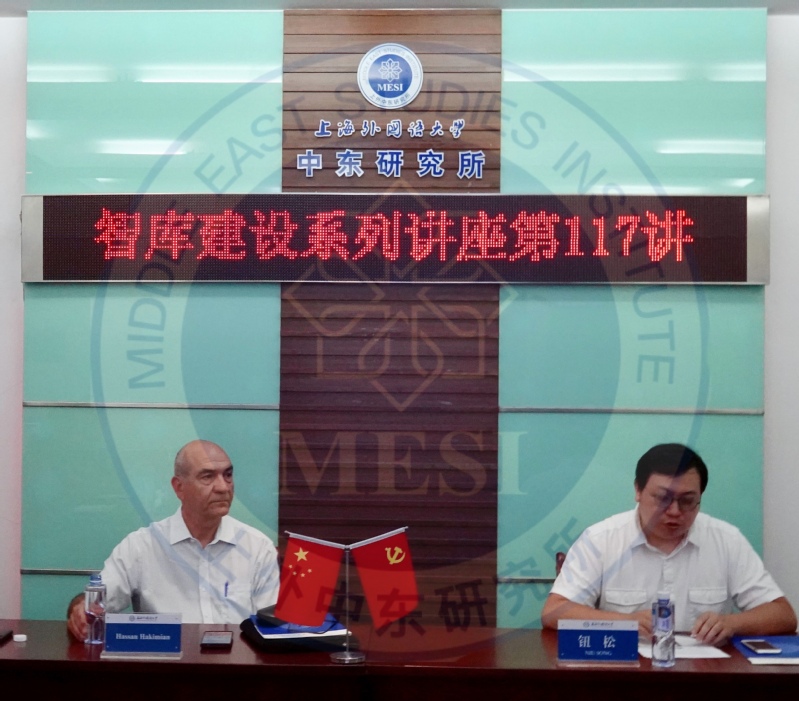 On the afternoon of September 18, 2023, the 117th lecture of the Think Tank Construction Lecture Series of the Middle East Studies Institute (MESI) of Shanghai International Studies University (SISU) was held at Hongkou Campus.
Hassan Hakimian, Professor, Acting Dean and Director of the Middle Eastern Studies Department, College of Humanities and Social Sciences at Hamad Bin Khalifa University, Qatar, was invited to deliver a lecture entitled Economic Sanctions: Foreign Policy Tool or Weapons of Mass Destruction.
The lecture was hosted by Professor Niu Song of MESI of SISU, and researchers including Han Jianwei, Shu Meng, and Wen Shaobiao, as well as graduate students and international students, attended this lecture.
In his lecture, Professor Hassan Hakimian took international relations as an entry point, introduced the history of the evolution and basic characteristics of economic sanctions, and at the same time analyzed seven common fallacies related to economic sanctions, and assessed the systematic impact of economic sanctions on the economy and society of the countries subject to the sanctions by taking into account the current examples of Iran, Qatar, Russia and other regions.
After the lecture, Professor Hassan Hakimian also had a warm interaction and exchange with the students and teachers on the topic of economic sanctions.
Finally, Professor Niu Song summarized the lecture and expressed his gratitude toProfessor Hassan Hakimian for his wonderful lecture and the active participation of all the students and teachers.