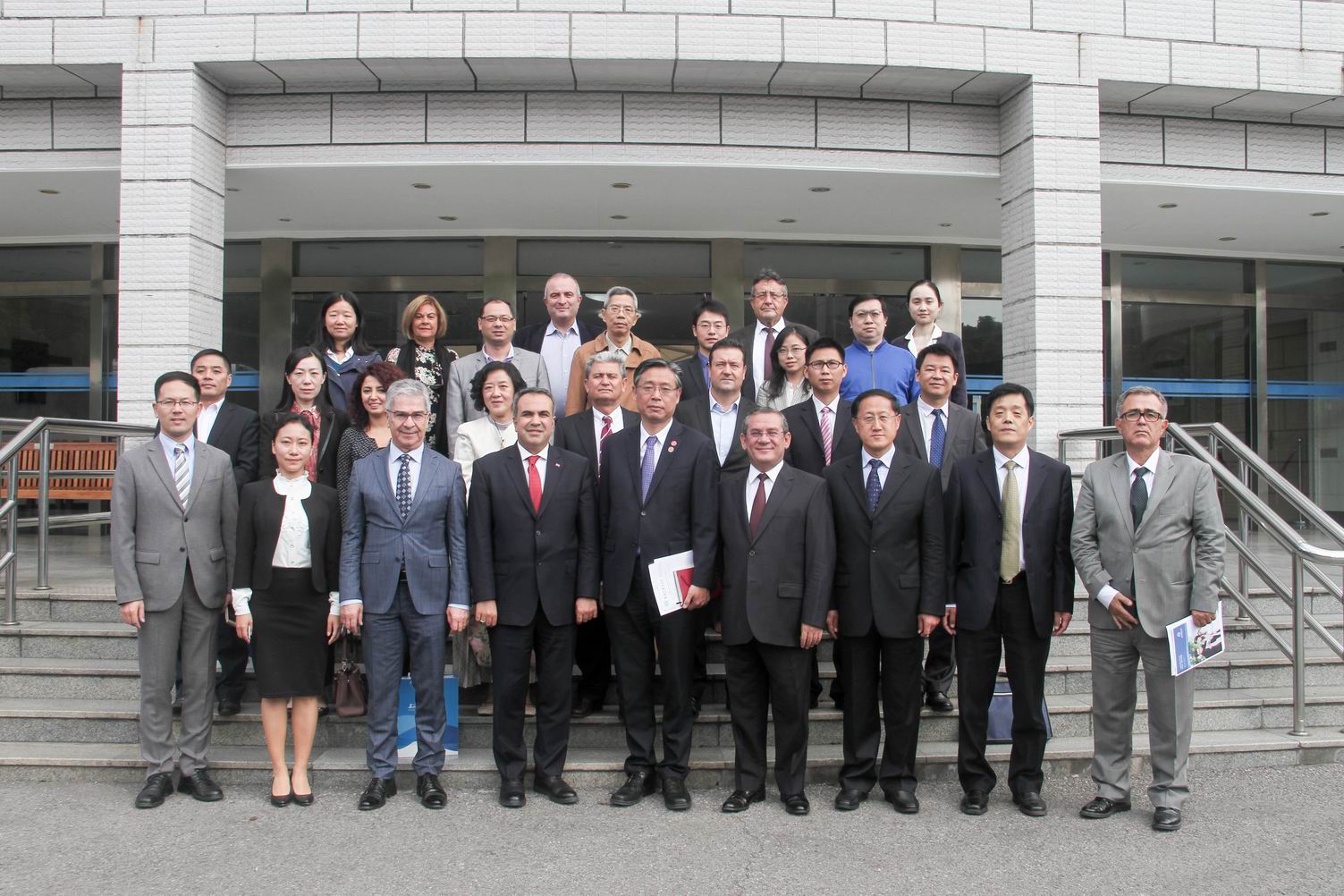 On October 15, 2018, the delegation of Turkey Izmir Province and Honorary Consuls, led by Cemil Ozgur Onegi, vice governor of the Izmir Province, visited Shanghai International Studies University, accompanied by Ni Xiaojing, deputy consul of Chinese Consulate General in Izmir.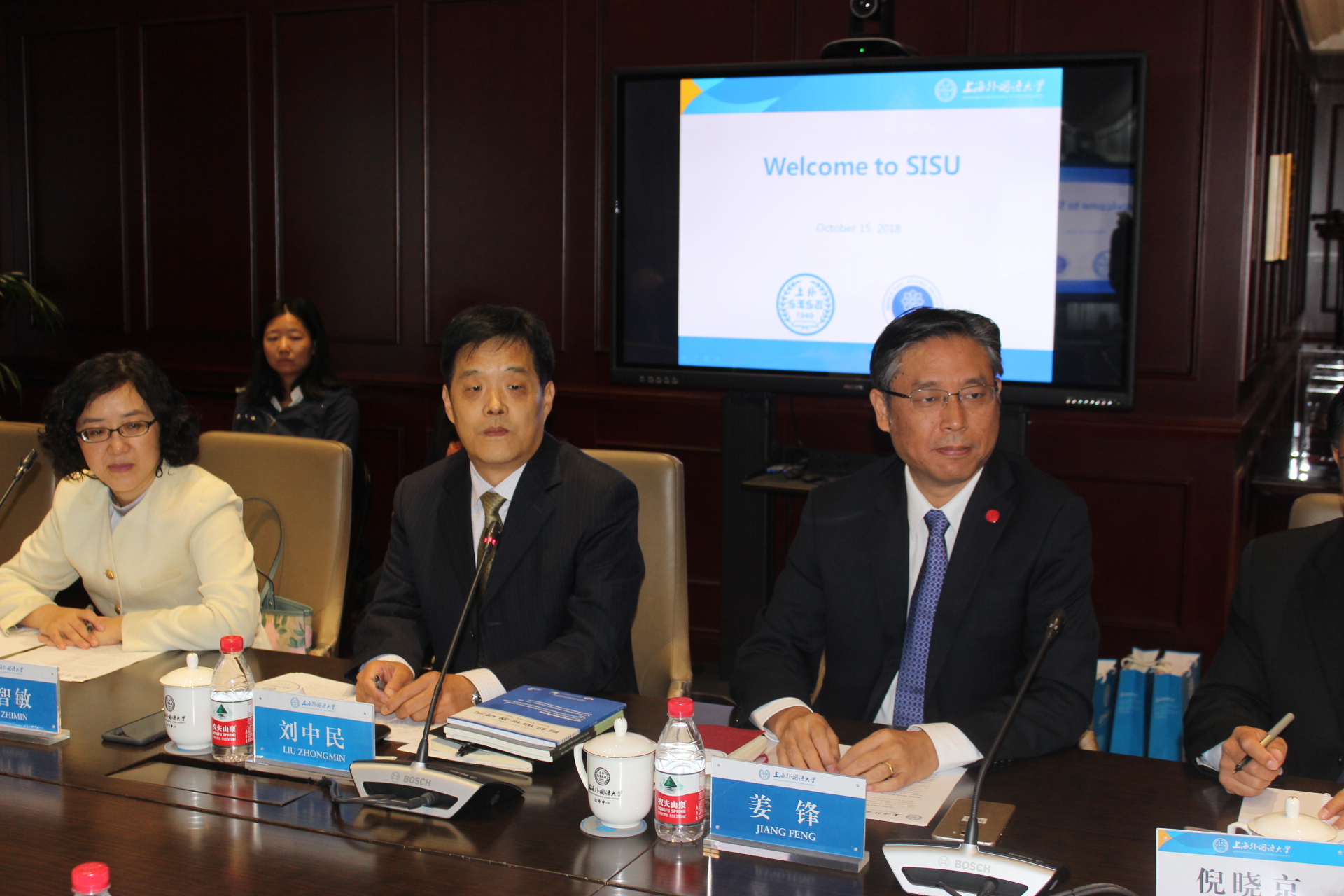 Professor Liu Zhongmin, director of the Middle East Studies Institute of Shanghai International Studies University, chaired the meeting. Researchers from the institute, Tang Jianduan, Niu Song, Yu Yong, Li Yi, Bao Chengzhang, Zhao Jun, Qian Xuming, Zhang Yuan, Han Jianwei and Zou Zhiqiang, also attended the discussion.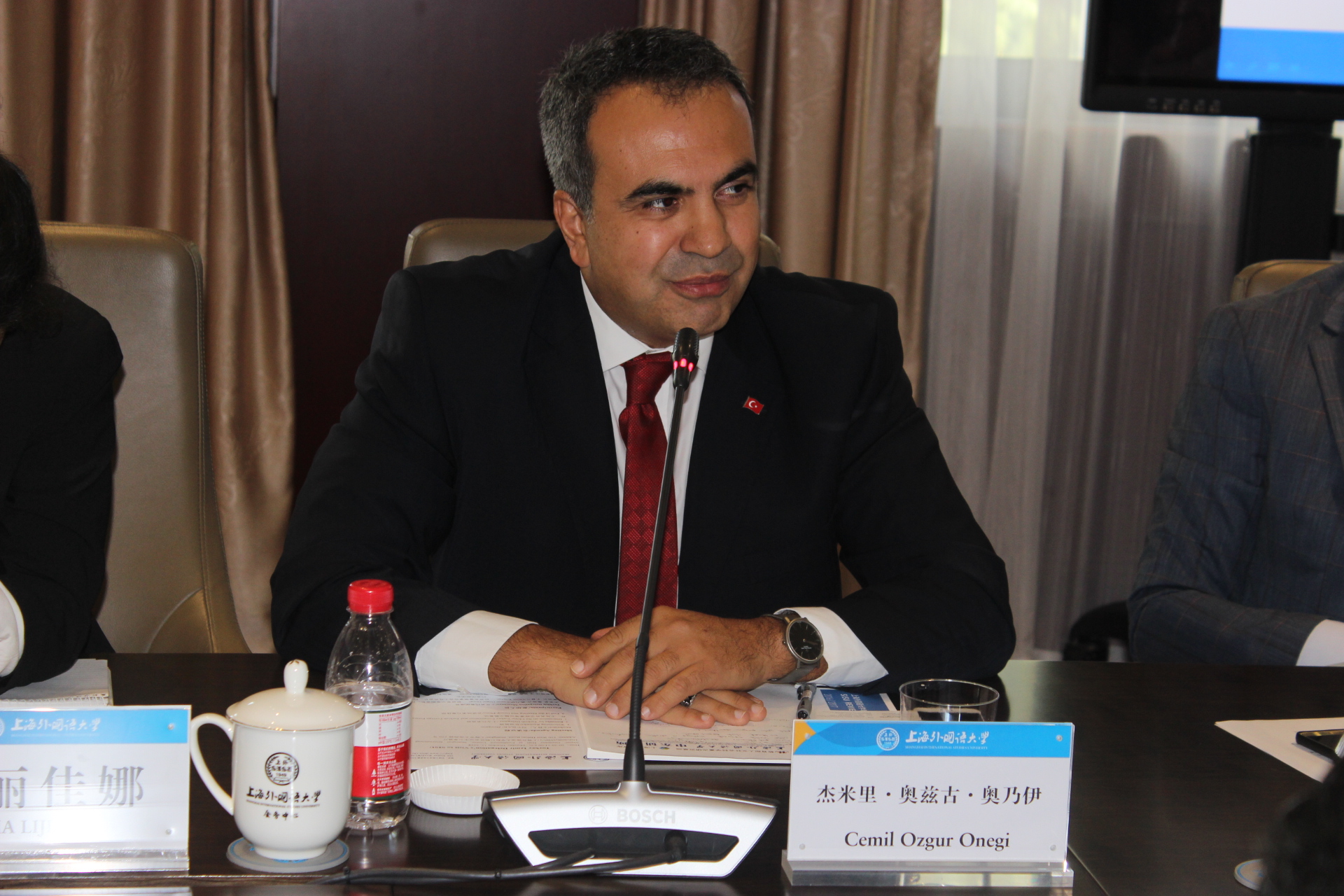 Vice governor Onegi introduced the close relationship between China and Turkey and the development of Izmir Province, pointing that the Turkish side would like to join the "Belt and Road" construction, and carry out further cooperation and communication with China on education, economics, culture and tourism.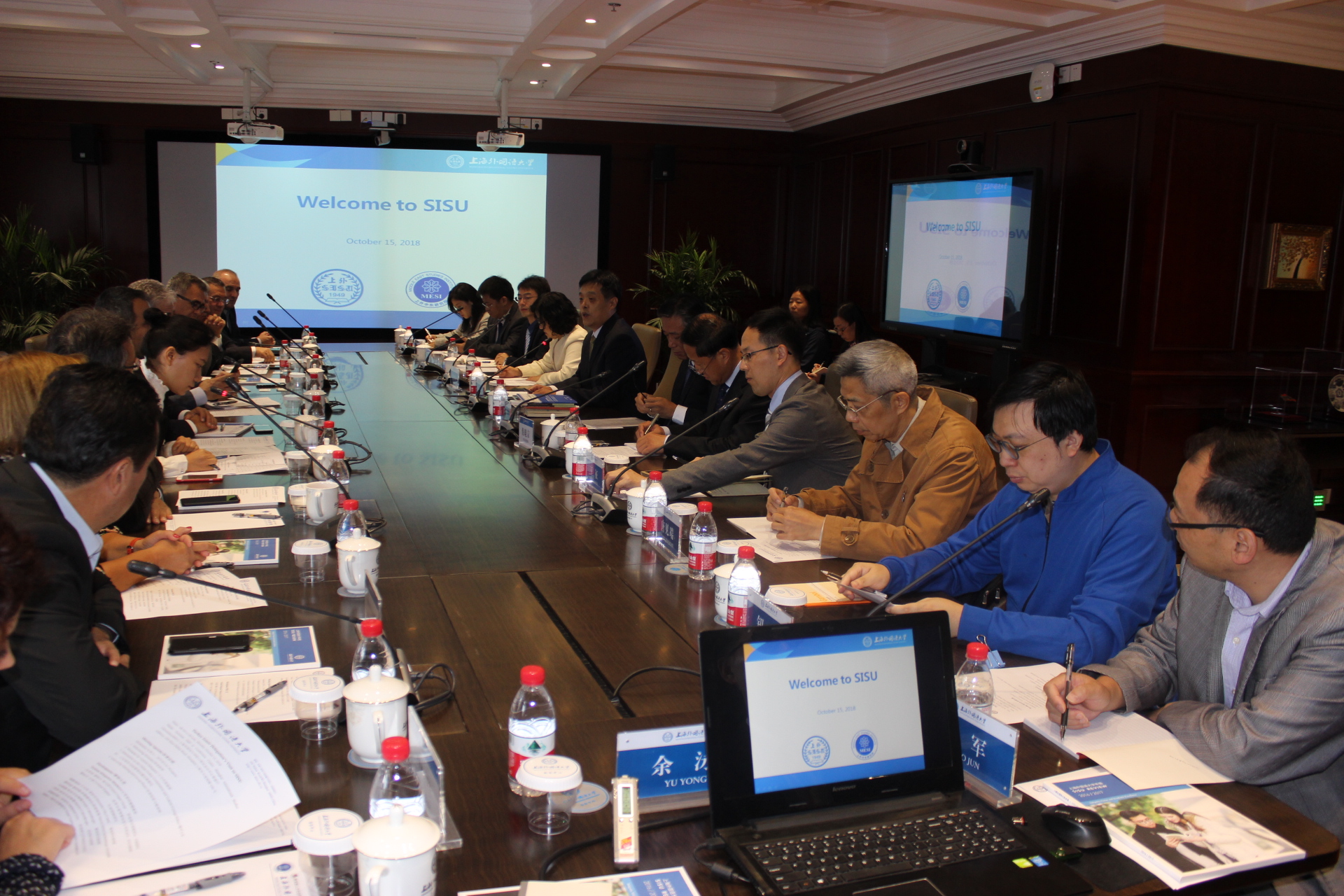 Both sides also exchanged views on Turkish relationship with the Europe, Germany, China, and Sino-Turkish cooperation in various fields. Both sides made a consensus that Sino-Turkish economic and cultural cooperation should be enhanced, people-to-people direct communication should be promoted, mutual understanding should be deepened, so as to further promote the development of the bilateral relationship.