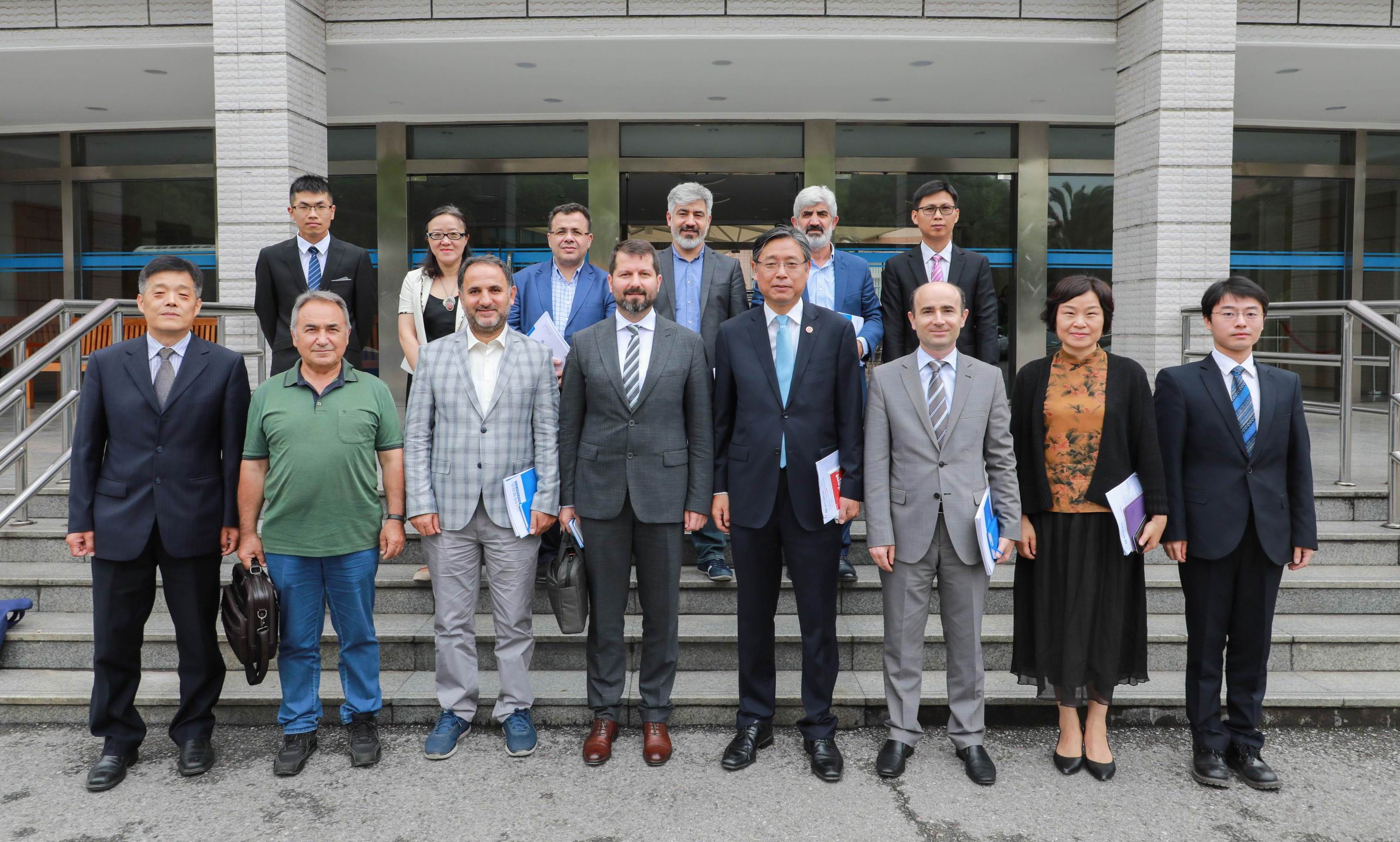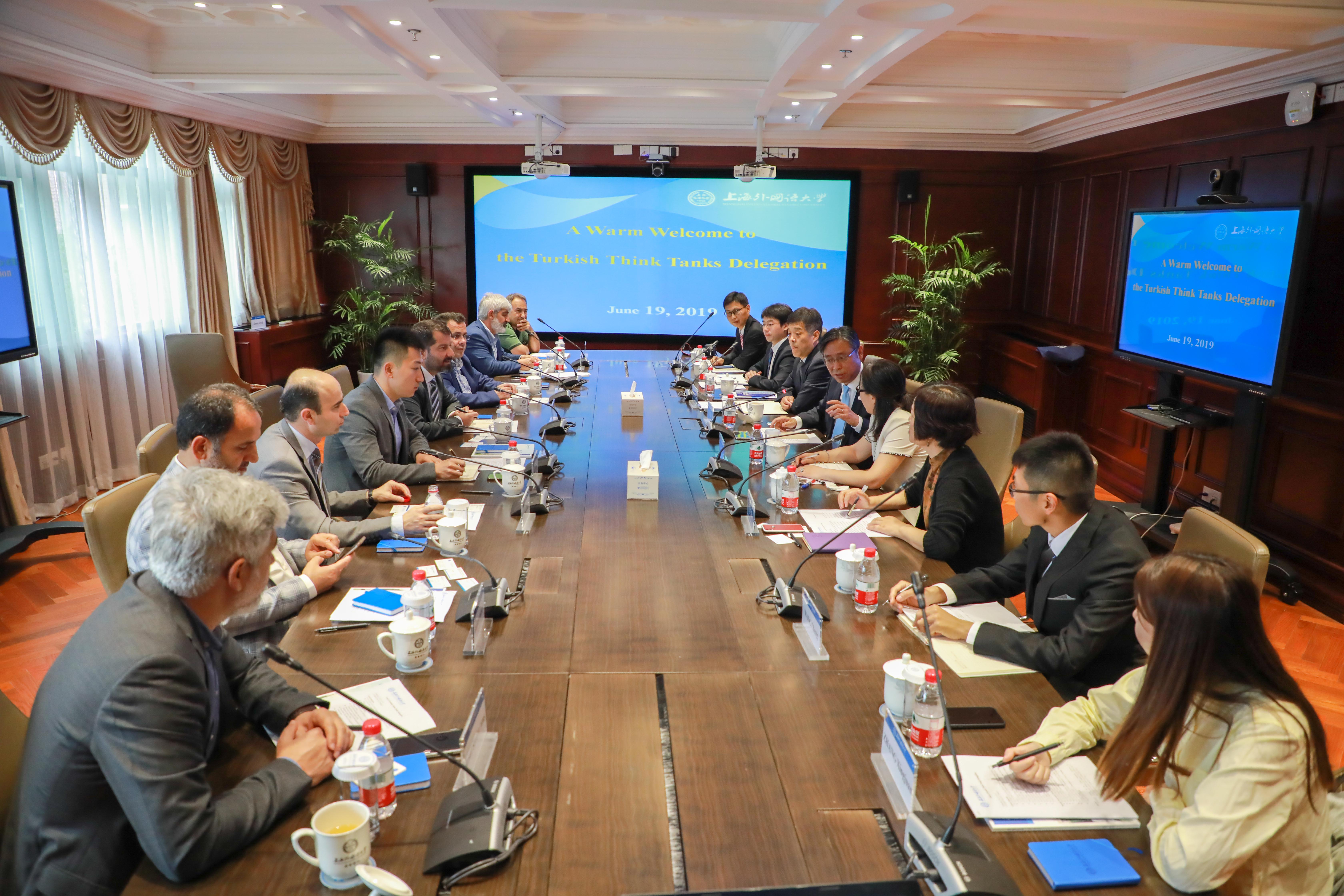 On June 19, 2019, Turkish Think Tank Delegation visited Shanghai International Studies University (SISU). Jiang Feng, party secretary of the SISU met with the delegation and held meeting with them. The delegation is constituted by Dr. Hakkı Uygur, Acting President of the Center for Iranian Studies, Prof. Dr. Murat Aslan, Coordinator of Economy at the Center for Iranian Studies, Prof. Dr. Mesut Özcan, Director of the Diplomacy Academy of the Ministry of Foreign Affairs, Prof. Dr. Kudret Bülbül, Dean of Faculty of Political Sciences at Ankara Yıldırım Beyazıt University, İhsan Aktaş, President of GENAR Research and Polling (GENAR Araştırma Danışmanlık Eğitim), Resul Serdar Ataş, Director of Programmes and Managing Editor at TRT World, and  Prof. Dr. Hasan Onat, Head of the Department of History of Islamic Sects, Faculty of Divinity at Ankara University, Turkey. Zhang Hongling, director of the department for foreign affairs, Liu Zhongmin, director for the Middle East Studies Institute (MESI) of the SISU attended the meeting. Bao Chengzhang, Zou Zhiqiang from the MESI and Han Zhimin and Wang Cheng from the School of Asian and African Studies of the SISU also joined the event.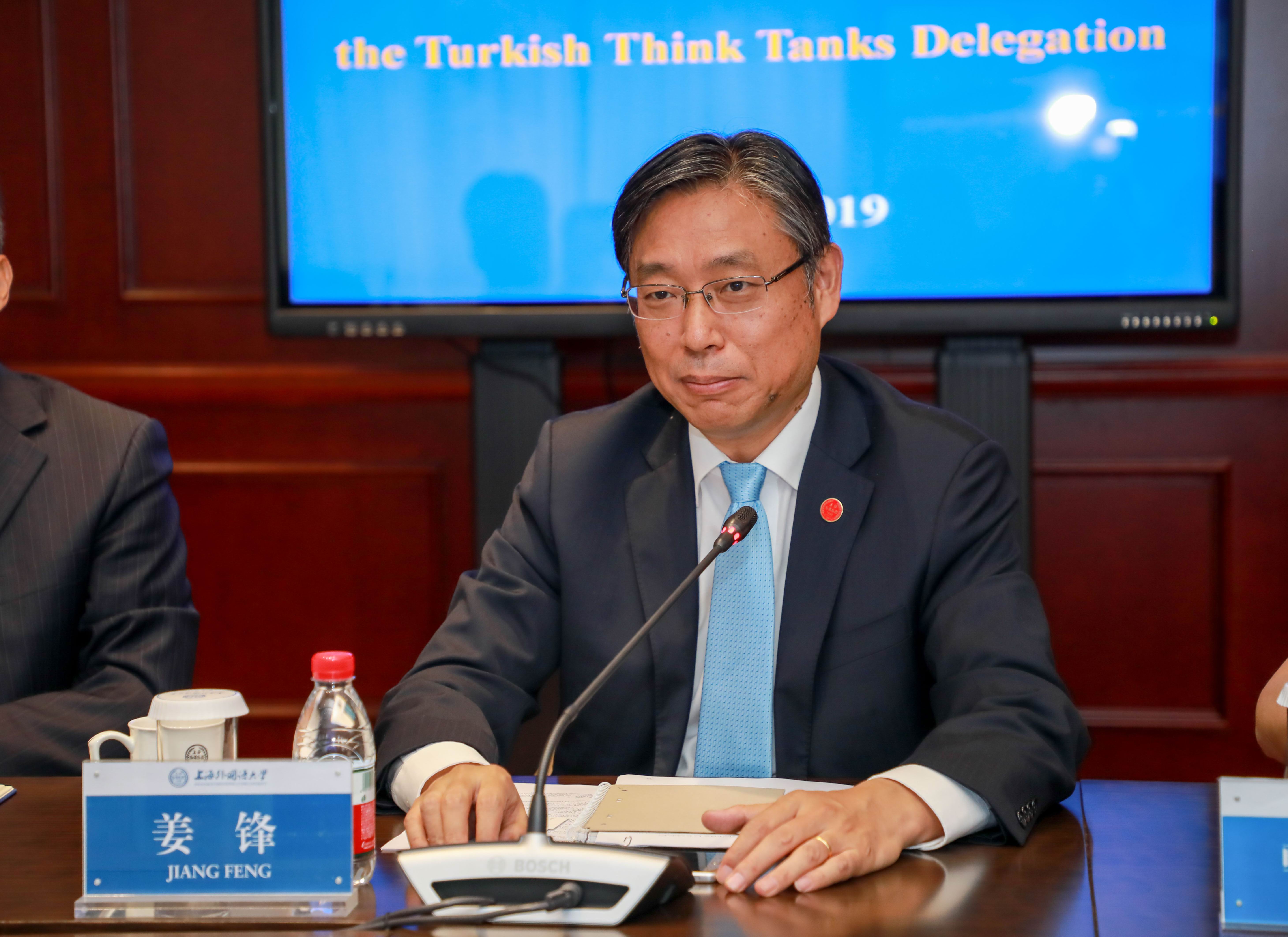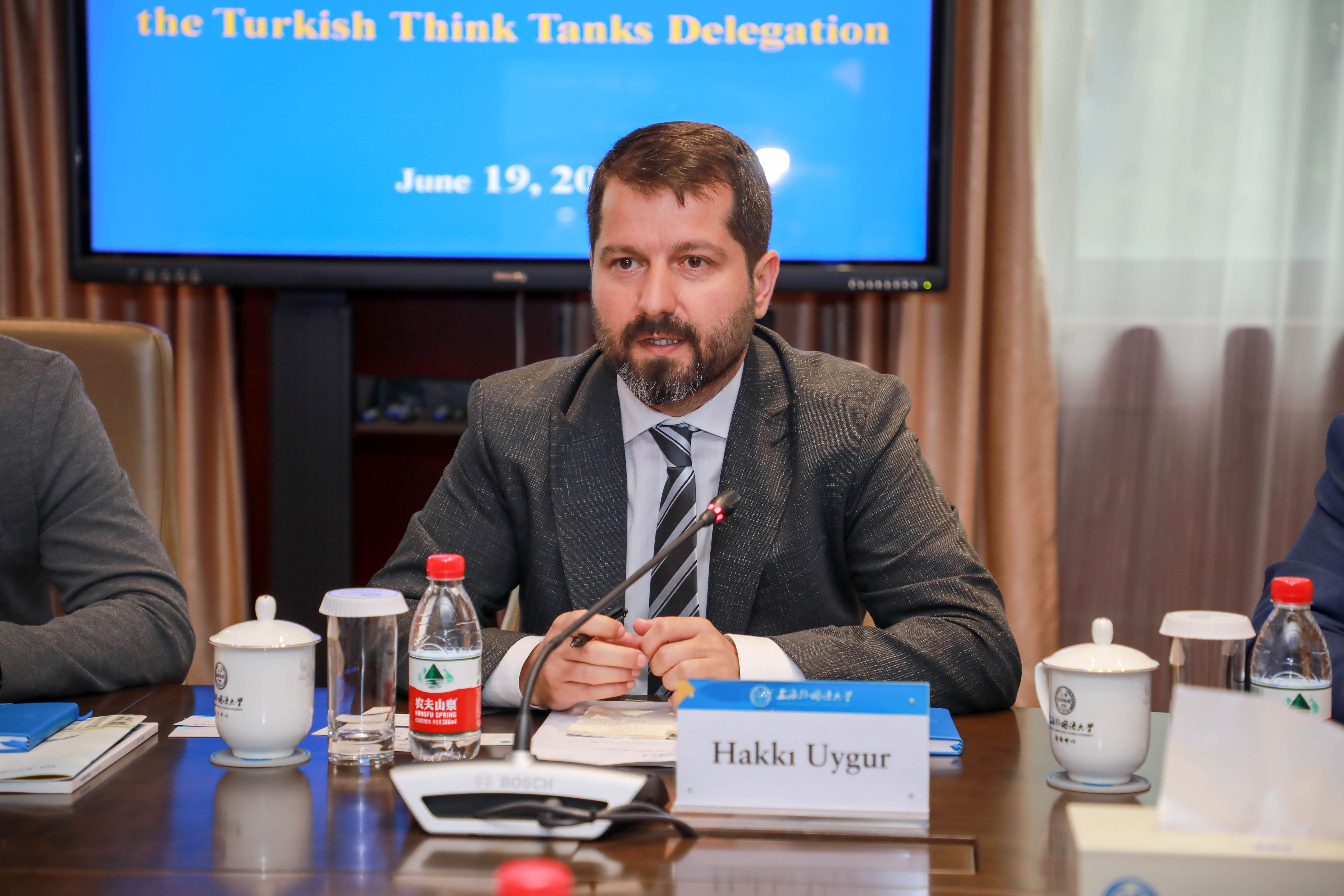 President Jiang Feng delivered warm welcome to the delegation, and introduced the achievements the SISU has made in recent years in area and country studies. Head of the delegation Hakkı Uygur expressed his many thanks for the hospitality, and pointed out the importance for enhancing Sino-Turkish think tank communication against the backdrop of US's withdraw from the Iranian Nuclear Deal. Professor Liu Zhongmin introduced the MESI from its development path, research areas and journal constructions, and also analyzed the problems and challenges for China's Middle East policies.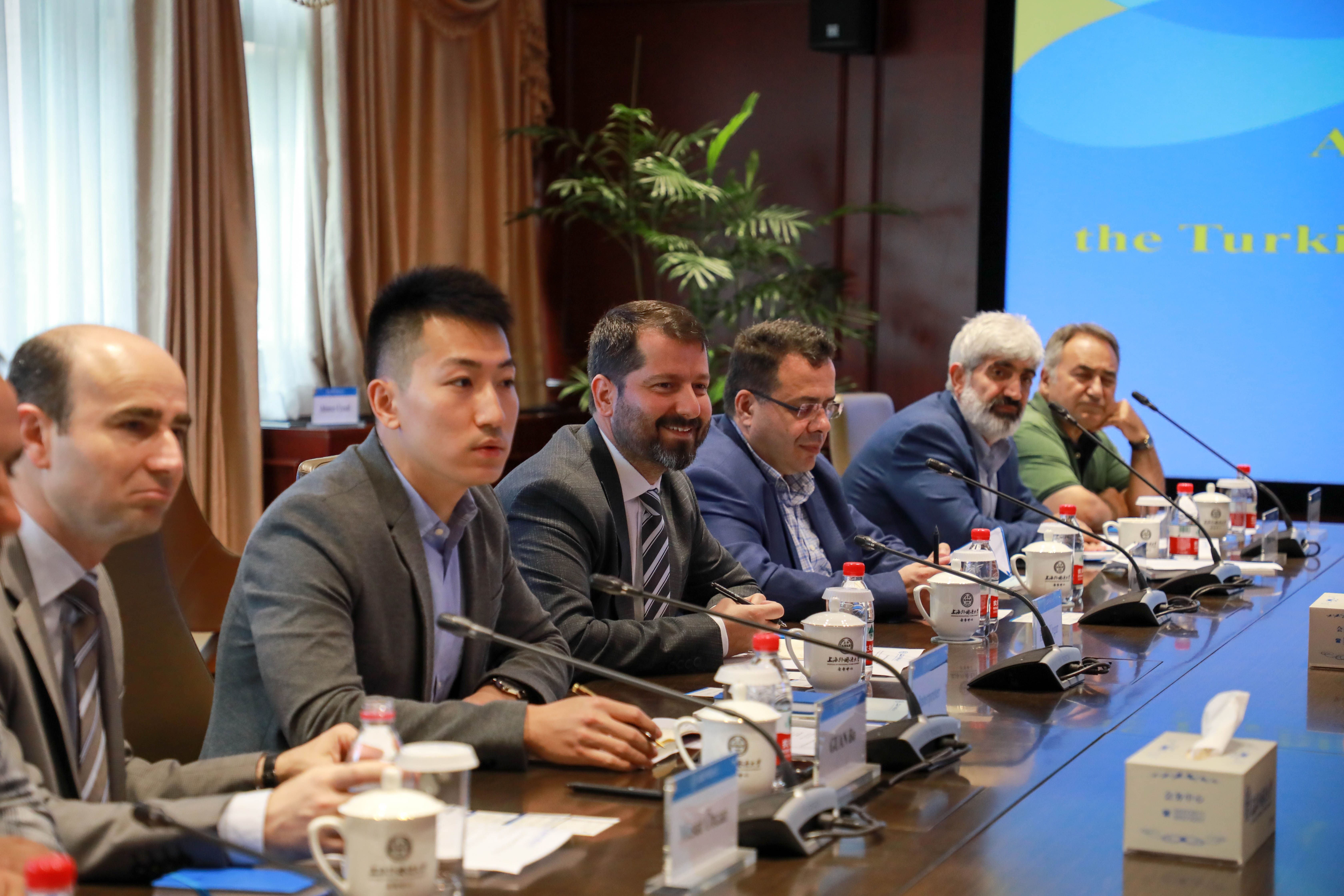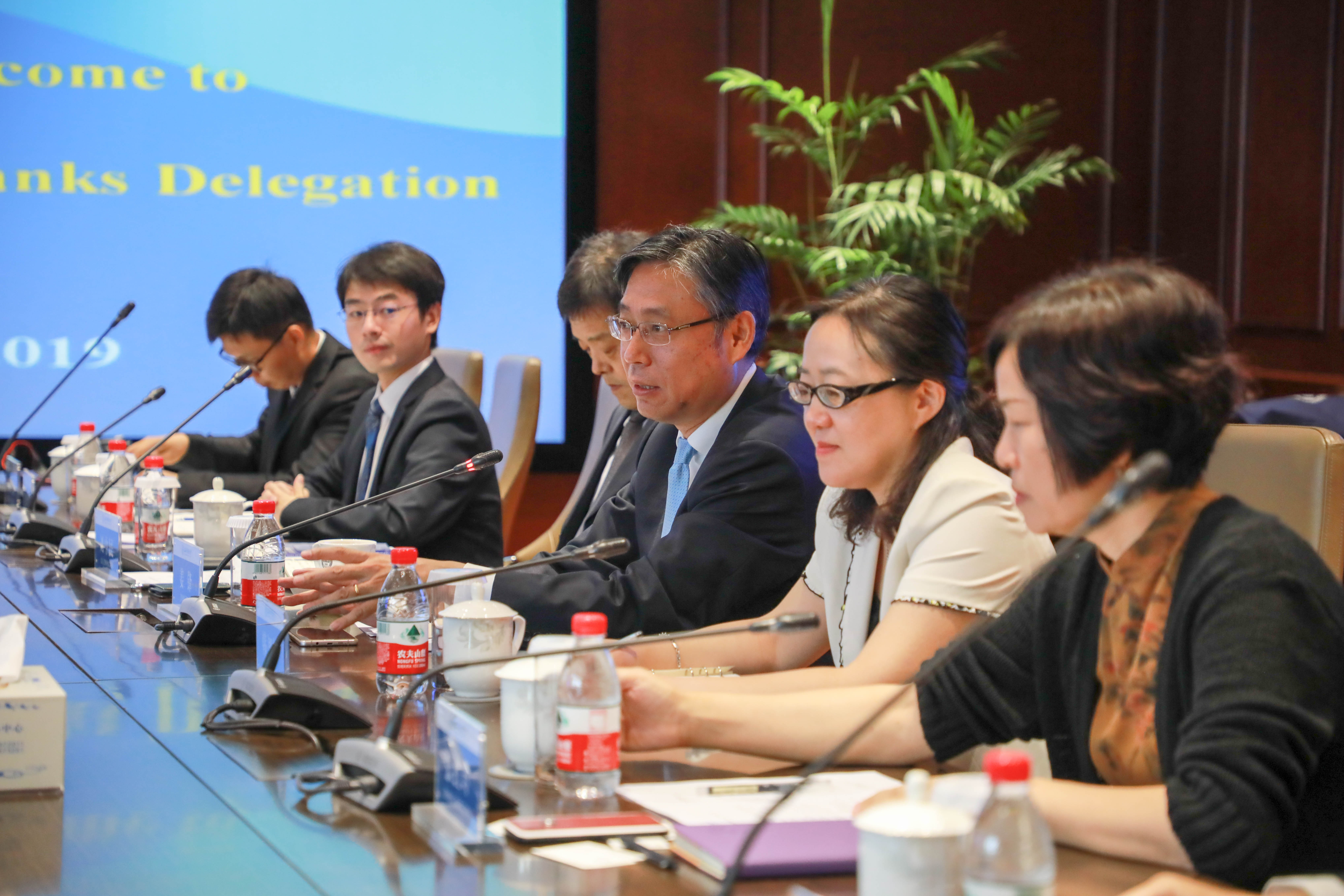 Participants exchanged views on regional hotspots such as Sino-Turkish relationship, Turkish foreign diplomacy, Middle East situation and US sanctions on Iran. Two sides also achieved preliminary intentions on SISU's cooperation with Turkish think tanks, universities and media on academic research, media communication, talent cultivation and field investigation. Both sides agreed that China and Turkey, as two powers with important influence and profound historical and cultural heritage, have broad prospects for cooperation.