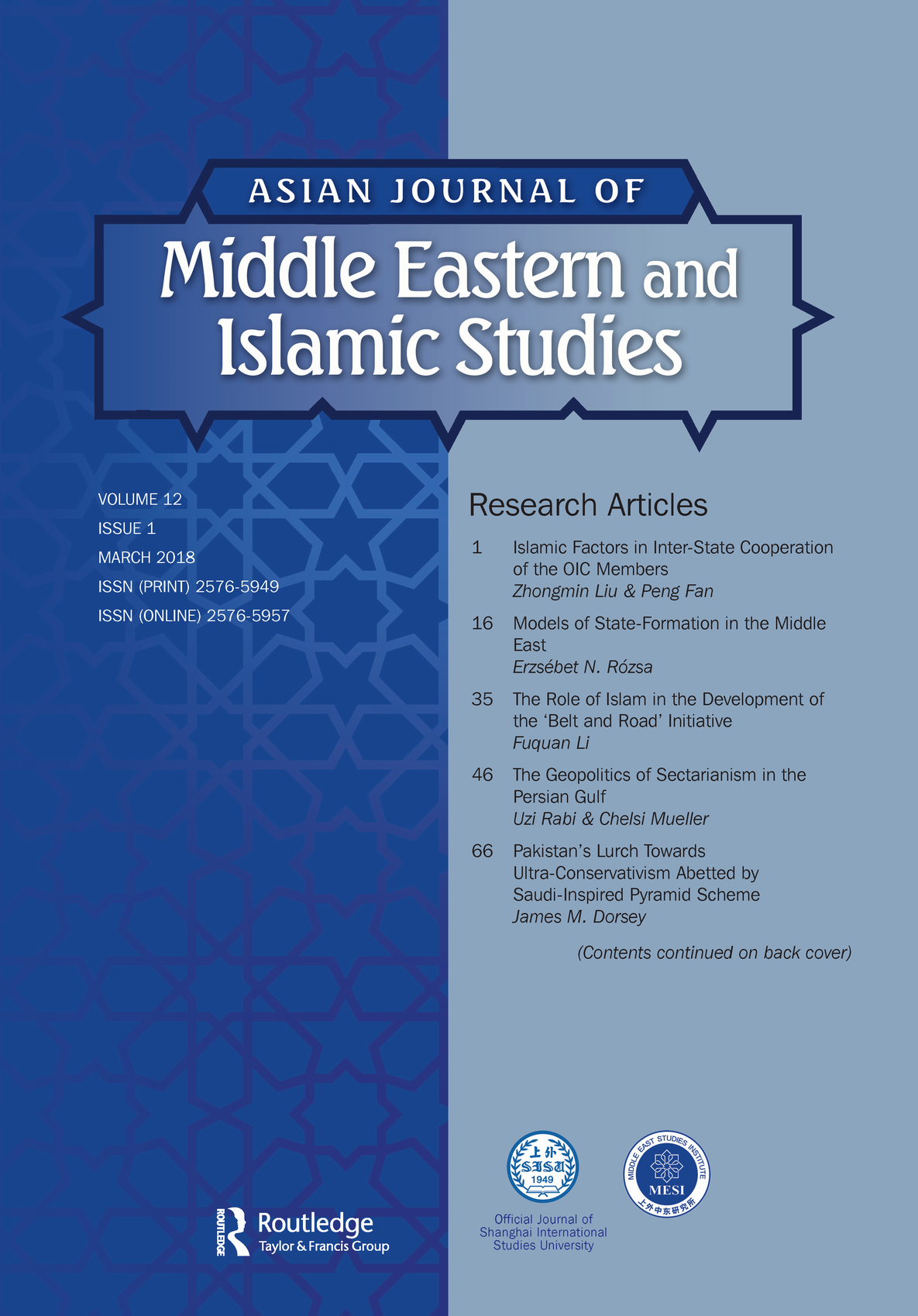 The double-blind review Journal welcomes submissions of original research papers in various disciplines, including but not limited to:

- International relations
- Politics, Economics, sociology and anthropology
- Cross cultural/regional studies
- Political or economic relationship between the Islamic world and the rest of the world
- Asia and the Middle East
- Social sciences
- Women's studies
Asian Journal of Middle Eastern and Islamic Studies welcomes and prefers electronic submissions by e-mail attachment to phd_niusong@163.com, in Microsoft Word or rich text form at file. The manuscript should be double-spaced on numbered pages, with footnotes at the bottom of the page, consecutively numbered throughout the text. Manuscripts must include a cover page containing the title, author's name, institutional affiliation, a resume, an up to 100 word abstract, a bibliography, and a selective list of keywords. Arabic transliteration follows the Library of Congress Romanization scheme, available at
http://www.loc.gov/catdir/cpso/romanization/arabic.pdf, but without diacritical marks.
Manuscripts submitted for consideration by the AJMEIS should not be submitted simultaneously to any other publication, nor should they have been previously published elsewhere, in English or any other language. A decision will be reached as quickly as the review process permits, but AJMEIS is not responsible for delays in the decision process. Upon publication, authors will receive one copy of the issue in which the article appears.
For information please see www.tandfonline.com/pricing/journal/rmei